Download the latest Sigma Software for flashing, unlocking, and repairing all MTK android smartphones and tablets. Sigma Software latest version has been officially released and now it can be downloaded from the official links given at the bottom. The most recent version of Sigma Software is always available here for free download. If you want to install the latest version of Sigma Software, then just click on the link provided at the bottom.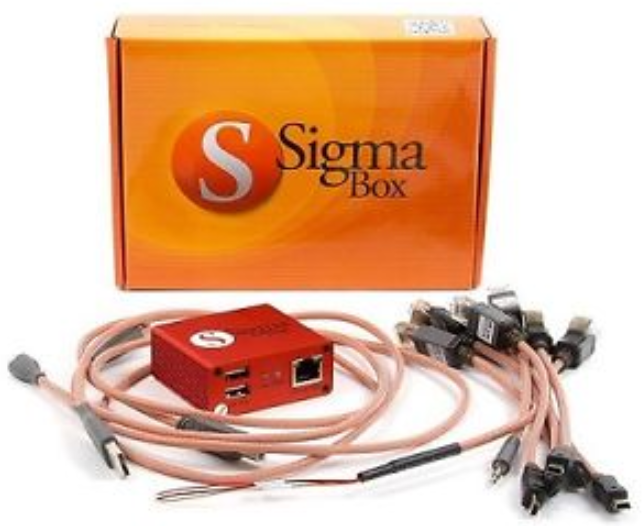 Supported MTK Features
Support for MTK-based smartphones that report fake processor model.
Yoda method of unlock / Get unlock codes for MTK Android smartphones (via ADB mode).
Exceptional Yoda method of unlocking works with:

almost all Android smartphones of different brands based on MT6516 / MT6571 / MT6572 / MT6573 / MT6575 / MT6577 / MT6580 / MT6581 / MT6582 / MT6589 / MT6592 / MT6595 / MT6732 / MT6735 / MT6750 / MT6752 / MT6753 / MT6755 / MT6795 / MT8312 / MT8377 / MT8382 / MT8389 / MT8735M chips;
smartphones that can't be unlocked neither with generic unlocking method, nor with unlocking by IMEI;
smartphones with blocked counter of code entries attempts / disabled unlock codes entry fields;
smartphones that get locked again after master reset operation has been completed;
MTK smartphones, solving lots of unlock issues.

Simplified unlock procedure allows user to avoid issues with phone connection and searching / installing drivers for every particular new brand.
Yoda method of IMEI Repair
IMEI Repair solution:


Works with almost all (99.9%) Android smartphones of different brands based on MT65XX / MT83XX chips.
Unlike any existing solution, allows to repair Hardware and Software IMEI.
Repairs "Invalid IMEI", "IMEI: 0" issues.
Simplified repair procedure allows to avoid the most common issues with phone connection and searching / installing drivers for every particular new brand.
IMEI stays repaired even after MASTER Reset operation has been completed.

Repair security data file for Alcatel Android smartphones
Supported MTK Smartphones
Motorola smartphones (world's first!):

XT303 Motosmart M
XT305 Motosmart Me
XT389 Motoluxe
XT390 Motosmart
XT914 RAZR D1
XT915 RAZR D1
XT916 RAZR D1
XT918 RAZR D1
XT919 RAZR D3
XT920 RAZR D3

Alcatel smartphones (some of these models added world's first!):

OT-4005D T'POP, OT-4007 Pixi, OT-4007D Pixi, OT-4011 Glory 2S Pro, OT-4016, OT-4016D
OT-4030 S'POP, OT-4030D S'POP, OT-4030E S'POP, OT-4030Y S'POP, OT-4110E
OT-5020 M`POP, OT-5020D M`POP, OT-5020E M`POP, OT-5020N, OT-5020T, OT-5020W M`POP
OT-5021E Soleil, OT-5035 X'Pop, OT-5035D X'Pop, OT-5035E X'Pop, OT-5037, OT-5037E
OT-5120
OT-6010 Star, OT-6010D Star, OT-6032, OT-6033 Idol Ultra, OT-6033M Idol Ultra, OT-6033Q Idol Ultra
OT-6110
OT-7024, OT-7024N, OT-7024W, OT-7025, OT-7025D
OT-7040, OT-7040D, OT-7040E, OT-7041, OT-7041D, OT-7047, OT-7047D, OT-7047E
OT-8020D, OT-970, OT-970H
OT-AURUS, OT-M960, OT-MOV2, OT-V861, RPSPG3201, Vodafone 861
Vodafone Smart 3, Vodafone Smart 4, Move 2, MTC 960, MTC 970, OT-3201
…other Alcatel smartphones on MT65XX chips

Huawei smartphones:

G500 Pro, G610, MS3A MEFAFON LOGIN2, U8836D, Y220, Y320, Y511, Y600
…other Huawei smartphones on MT65XX chips

ZTE smartphones:

861, 875 (Smart mini), 975, Blade C2, Blade G Pro, Blade Q, Blade Q Maxi , Blade Q Mini, Blade Super, Grand X, Grand X Pro, MTN Rave, V821, Mimosa Mini, Mimosa X, Momodesign MD Smart, Movistar one, Orange Reyo, T12, T760, Telstra Smart-Touch 2, Telstra Uno, Tmn Smart A18, V760, V765M LEO Q1 , V793, V795, V807 (Blade C), V809, V8110, V856 , V857, V889M, V889S, V970M, V971, W716
…other ZTE smartphones on MT65XX chips

Lenovo

A60+
…other Lenovo smartphones on MT65XX chips

Other MTK brands and models:

99% of Android smartphones of all brands on MT65XX chips
SigmaKey Box Software System Requirements
1 GB RAM
20 MB Free space on hard drive.
Intel Celeron (R) CPU 2.26 GHz processor
You May Also Like: Volcano Box Latest Setup
Supported OS:
XP (32/64-bit)
Vista (32/64-bit)
7 (32/64-bit)
Server 2008
Get Ready To Use SigmaKey Box Software
To get started with SigmaKey please follow this step-by-step installation procedure:
Connect SigmaKey/SigmaBox to PC USB port
Install SigmaKey/SigmaBox drivers
Update (activate) your SigmaKey/SigmaBox
Downloads: