Download ADB Drivers for all Android devices. Install ADB Drivers for Samsung, Huawei, Xiaomi, Micromax, Lenovo, Vivo, Oppo, HTC, Sony, Asus, and all Android devices available in the market. ADB Driver installer is a small application that quickly installs all the Google ADB Drivers on your computer in just one click. Today in this post we have managed the latest version of the ADB Driver Installer setup and provided its direct download links for downloading. If you are looking for the latest ADB Drivers for your Android device. Then just scroll down to the bottom and click on the link to get the latest ADB Driver Installer setup.
Universal ADB Driver support for all Android devices. It automatically detects your device and installs proper drivers for the detected device. It also allows you to check the list of connected devices to the computer. Universal ADB Driver is compatible with all Windows versions. It's working fine in Windows 32 Bit and Windows 64 Bit.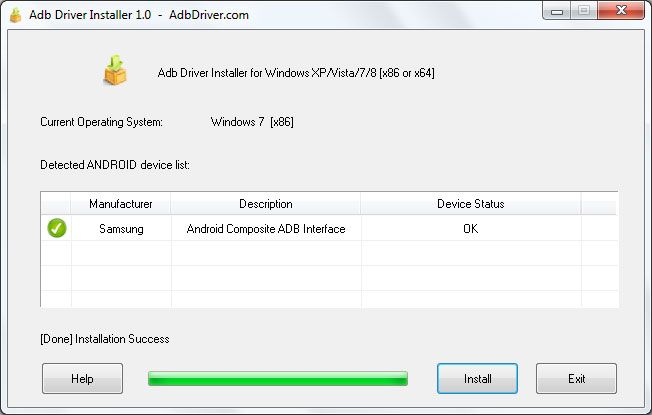 Universal ADB Drivers Supported Windows OS:
Windows XP (32 Bit & 64 Bit)
Windows Vista (32 Bit & 64 Bit)
Windows 7 (32 Bit & 64 Bit)
Windows 8 (32 Bit & 64 Bit)
Windows 8.1 (32 Bit & 64 Bit)
Windows 10 (32 Bit & 64 Bit)
You May Also Like: LG Mobile Drivers
How To Install ADB Drivers On Your Computer
If you want to know how to install Universal ADB Drivers on your Windows PC, then follow me in the below simple steps
Download the latest ADB drivers from our website.
Connect your Android device to your computer with USB Debugging Enabled.
Go to the Download folder and run ADB Driver Installer Setup
Once you have launched ADB Driver Setup it will automatically detect your Android device and show your device in the list.
Now Click the Install button to install drivers for your detected device.
When you click on the Install button a popup Security Dialog Box will appear. Click Install this Driver Software Anyway to continue the installation.
Once installation is done you will see an installation success message.
Done. You have successfully installed ADB Drivers on your computer.