Hey Guys, today I am going to share the latest updated version of Miracle Box v3.38 Thunder Edition which is officially released on 1st April 2022. The Thunder Edition of Miracle Box supports more than millions of mobile phone models. Miracle Box is the one and only complete box for repairing Chinese cell phones. You can solve issues of your Chinese Android devices such as Flashing Firmware, Repairing IMEI, unlocking the sim network, etc. It also allows you to bypass FRP lock from all of your Android devices. Download Miracle Box Latest Setup completely free from the link given at the bottom.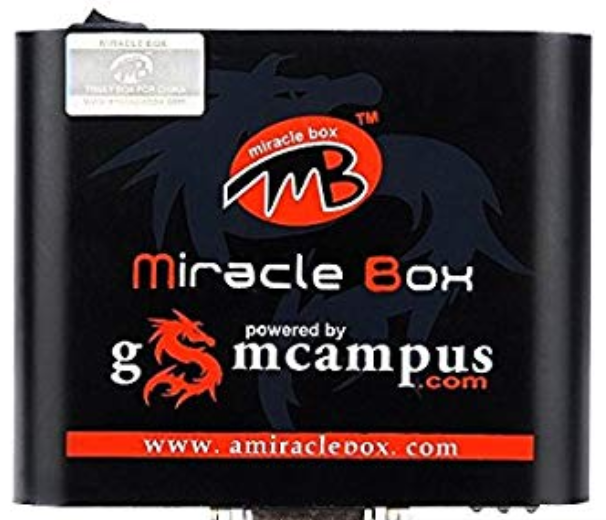 Why Miracle Box Is The Best Choice:
Miracle Box is the best because it comes with a user-friendly interface that makes it easy to use for everyone. The second thing of its best is that it is based on the latest Fuzzy Logic Technology and this technology makes a better combination of hardware and software. The technology also identifies the problems of an electronic device.
---
You May Also Like: GPG Dragon Box Latest Setup
---
Its auto-detection feature detects your device automatically. No need to tell about your device to Miracle Box manually. You can install the latest updates of Miracle Box Software in just one tap. Just click on the Update button to install the latest updates directly.
Miracle Box Thunder Edition Features:
Unlock FRP Lock.
Unlock Pattern Lock.
Unlock Boot-loader.
Read and write flash.
Unlock Pin.
Unlock Password.
Unlock FingerPrint.
Read and write NV.
Read & Write partition.
Auto Device Detection.
Read info.
Write dump.
Factory Reset.
Remove all security.
Miracle Box Thunder Edition Release Notes:
Release Note MIRACLE Box & Miracle Thunder v3.07
Qualcomm Add Read Phonebook in EDL Mode.
Qualcomm Add FRP Remove New in EDL.
Qualcomm Improve Auto Identify Loader.
Qualcomm Add Meizu 15 Support.
Android Add Read Sms/Call Logs in ADB.
Android Add Read Contacts/Deleted Contacts in ADB.
Fix Some Bugs.
Add MTK / Qualcomm Add News 50+ Models Support.
Archos AC101ENEV2
BQ Aquaris M8
Brondi 620 SZ
Cat S41
Cherry Mobile FLARE S4 MAX
Cherry Mobile FLARE S5 MAX
Condor Griffe T6
Condor Griffe T6
Condor Griffe T7
Condor Plume L2 Pro
Condor T3 SP-414
DISCOVER P10 PLUS
Ergo F500
Gionee P8
Gtel A7155 X4 Mini
Infinix Hot 6 Pro
Infinix X5515
Insignia NS-P11A8100
Itel A45
KLIPAD V335b
LiteTel LT4501
Meizu 15
Meizu 15 LITE
Navon Suprem Fine
Nokia 2.1
Qmobile Infinity
Qmobile Infinity
Qmobile Infinity E
QMobile J7 PRO
Qmobile Noir J5
Qmobile X36
Redmi 6
Redmi 6A
SYMPHONY i75
SYMPHONY V134
SYMPHONY V135
SYMPHONY V92
SYMPHONY V96
Tecno F2 LTE
VGOTEL Venture v11
VGOTEL Venture V8
VIVO Nex
VIVO Nex A
VIVO V11i
Vsun Mars Note
Vsun Mars Touch
Vsun Mercury Tough
WALTON Primo GH7
Walton Primo NX4 Mini
WALTON Primo RM3
WALTON Primo S5
Wiko U Feel Lite
Winmax Tiger X3
Winmax Tiger X4
Supported OS For Miracle Box Thunder Edition:
Windows XP
Windows Vista
Windows 7 (32 Bit / 64 Bit)
Windows 8 (32 Bit / 64 Bit)
Windows 10 (32 Bit / 64 Bit)
Miracle Box Setup File Details
File Name: Setup_Miracle_Box_Thunder_Edition
Dev: Miracle Team
File Size: 704 MB
File Type: EXE
License: Freeware & Shareware
Publisher: mygsmtech.com