Download EFT Dongle Latest Setup Installer for Windows PC. EFT Dongle new updated version v2.7 has been released and now it can be downloaded from out website for free. EFT Dongle is new device that use new and exclusive root method for phones that use boot.img flash file as also flashing, remove Frp on All Samsung New & old security. If you want to download the latest updates of EFT Dongle software, then follow the link give at the bottom.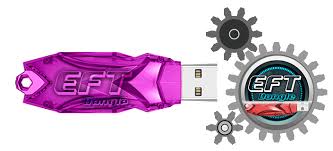 Features of EFT Dongle Latest Version
There are thousands of cool features inside EFT Dongle but some of the best features of EFT Dongle is listed below.
Remover FRP lock without losing data.
Remove Screen lock without losing data.
Samsung FRP Bypass in 4 different methods.
Bypass FRP lock on Qualcomm, and MTK android devices.
Unlock/Repair IMEI easily.
Support for all android devices.
You May Also Like: Volcano Box Latest Setup
Samsung
– Direct Unlock SAMSUNG Exynos
– Direct Unlock SAMSUNG SPD
– Direct Unlock SAMSUNG Qualcomm
– Spreadrum IMEI + Network Repair
– DRK Repair UART
– Qualcomm repair IMEI & NV
– Remove FRP All Samsung (new & old security)
MTK
– Read, Write Factory Flasher
– FRP Remove
– IMEI Repair
– Unlock SIM
– Read SIM code
– Remove pattern and lock
– Read pattern
– Read Pre-loader
Asus
– Repair IMEI
Motorola
– Flashing XML
– Flasher many phone models
– Reset FRP (latest security)
– Reset FRP (EDL Mode, FastBoot Mode, ADB mode)
– Enable all languages
– IMEI Repair (Meta Mode, ADB Mode, ATE Mode)
– Read Factory Firmware (ADB Mode)
– Install / Uninstall Google Services
– and much more…
Root
– Root supported on USA devices
– Devices with new security
EFT Dongle Supported Brands & CPUs
– SAMSUNG
– HTC
– LG
– HUAWEI
– ASUS
– SONY
– MOTOROLA
– QUALCOMM
– MTK
– Spreadrum
– Exynos
Features With Root

– Arabic, Turkish, Hindi, Chinese, Vietnamese, Russian, French, Farsi, etc…
– All languages of the world, without exception
– Allows you to backup applications and restore it whenever problem occurs
– Added world's first support for the latest security (update patch 2016 and 2017)
– World's first one-click fix root reboot
– World's first one-click remove secure storage
– World's first one-click fix contacts on Samsung 6.0.1 – to 7.0 (patch is not required (BETA))
– World's first one-click fix contacts on Samsung Docomo
– World's first one-click fix hotspot (update)
– World's first update dump ROM for the latest security
– Samsung screen reset (sideload), required recovery mode
– Update dictionary
– Add Google services and Google play
– Full backup is available
– Extract .tar and extract .img
– Merge dictionaries
– New update patch
– Advanced root explorer
– Translation in both ways
– Update translate multi-language
– Update delete applications (AT&T, Sprint & Verizon)
– Patch in both ways
– Update patch 6.0.1
– Update patch 7.0
– New jar mode (decompile jar)
– New jar mode (recompile jar)
– One-click fix install app after patch
– One-click replace any APK
– One-click make backup app and patch ROM (ADB)
– One-click flash and backup app and patch (ADB)
– One-click fix or enable LTE (4G)
– One-click disable the message nagging/notification (send security reports)
– One-click disable the message nagging/notification (sim card is not from >>)
– One-click disable the message nagging (security policy update)
– All brands are supported
– and even more features…
EFT Dongle Supported Models
[GENERAL] Updated EFT-SU to version 3.14 with new features:
— [SAMSUNG] Added support to bypass all AVB protections on (SYSTEM – ODM – PRODUCT – VENDOR)
partitions that presented in Samsung 9.0
[HUAWEI] Added support to (Reset FRP – UnBrick) devices in Test Point mode:
Huawei P20 Pro
Huawei Nova 4
Huawei P20
Huawei Nova 3
Huawei Mate 10 Pro
Huawei Mate 10
Huawei Mate RS Porsche
Huawei Mate 10 Porsche
Huawei Honor 8 Lite
Huawei GR5 2017
Huawei P9 Lite 2017
Huawei Nova Lite
Huawei Mate 9 Lite
Huawei Honor 6X
Huawei P8 Lite 2017
Huawei Mate 9
Huawei P10
Huawei P10 Plus
Huawei Honor 9
Huawei Mate 9 Pro
Huawei Honor 8 Pro
Huawei nova 2s
Huawei Mate 9 Porsche
Huawei P20 Lite
Huawei Honor 9 Lite
Huawei P smart
Huawei Mate 10 Lite
Huawei Honor 9N
Huawei Honor 7X
Huawei Y9 2018
Huawei nova 2
Huawei nova 2 Plus
[AllWinner] Added support to A31 CPU with the following features:
— Read info
— Reset ScreenLock – Supported Encrypted data
— Factory Reset
— Read / Write Flash
[SAMSUNG] [EXCLUSIVE] Added more supported models to ONE-CLICK feature to remove
(FRP – Reset ScreenLock – CALL ME – SAMSUNG ACCOUNT – MDM ) on (FRP ON / OEM ON):
SM-G9350 U3 8.0.0
SM-G9300 U3 8.0.0
SM-A710F U2 7.0
SM-G935S U2 8.0
[MTK] Added new supported models (Reset FRP – Reset ScreenLock – Dump – Flash):
GIONEE-A1 (A1 LTE )
GIONEE-A1 Lite (A1 Lite LTE )
GIONEE-A1 Plus (A1 Plus LTE )
GIONEE-D1 (Dream D1 3G )
GIONEE-E3 (Elife E3 3G )
GIONEE-E5 (Elife E5 3G )
GIONEE-E6 (Elife E6 3G )
GIONEE-E7 Mini (Elife E7 Mini 3G )
GIONEE-E8 (Elife E8 LTE )
GIONEE-F100 (F100 LTE )
GIONEE-F100A (F100A LTE )
GIONEE-F100B (F100B LTE )
GIONEE-F100L (F100L LTE )
GIONEE-F100S (F100S LTE )
GIONEE-F100SD (F100SD LTE )
GIONEE-F100SL (F100SL LTE )
GIONEE-F103 (F103 LTE )
GIONEE-F103 Pro (F103 Pro LTE )
GIONEE-F103B (F103B LTE )
GIONEE-F103BL (F103BL LTE )
GIONEE-F103L (F103L LTE )
GIONEE-F103M (F103M LTE )
GIONEE-F105 (F105 LTE )
GIONEE-F106 (F106 LTE )
GIONEE-F106L (F106L LTE )
GIONEE-F205 (F205 LTE )
GIONEE-F301 (F301 LTE )
GIONEE-F303 (F303 LTE )
GIONEE-F306 (F306 LTE )
GIONEE-F306L (F306L LTE )
GIONEE-F5 (F5 LTE )
GIONEE-G2 (Gpad G2 3G )
GIONEE-G3 (Gpad G3 3G )
GIONEE-G3 512 (Gpad G3 512 3G )
GIONEE-G4 (Gpad G4 3G )
GIONEE-G5 (Gpad G5 3G )
GIONEE-GN3003L (GN3003L LTE )
GIONEE-GN5001 (GoldSteel LTE )
GIONEE-GN5001L (GoldSteel LTE )
GIONEE-GN5001S (GoldSteel LTE )
GIONEE-GN5002 (GN5002 LTE )
GIONEE-GN5003 (GN5003 LTE )
GIONEE-GN5005 (GoldSteel 2 LTE )
GIONEE-M2 4GB (M2 4GB 3G )
GIONEE-M2 8GB (M2 8GB 3G )
GIONEE-M3 (Marathon M3 3G )
GIONEE-M3 Mini (M3 Mini LTE )
GIONEE-M4 (Marathon M4 LTE )
GIONEE-M5 (Marathon M5 LTE )
GIONEE-M5 Plus (Marathon M5+ LTE )
GIONEE-M5 Plus L (Marathon M5+ L LTE )
GIONEE-M5 Lite (Marathon M5 Lite LTE )
GIONEE-M5 Mini (M5 Mini 3G )
GIONEE-M5L (Marathon M5L LTE )
GIONEE-M6 Mirror (M6 Mirror LTE )
GIONEE-P2 (Pioneer P2 3G )
GIONEE-P2M (Pioneer P2M 3G )
GIONEE-P2S (Pioneer P2S 3G )
GIONEE-P3 (Pioneer P3 3G )
GIONEE-P3S (Pioneer P3S 3G )
GIONEE-P4 (Pioneer P4 3G )
GIONEE-P4S (Pioneer P4S 3G )
GIONEE-P5L (Pioneer PL LTE )
GIONEE-P5 Mini (Pioneer P5 Mini 3G )
GIONEE-P5W (Pioneer P5W 3G )
GIONEE-P6 (Pioneer P6 3G )
GIONEE-P7 (Pioneer P7 LTE )
GIONEE-P7 Max (Pioneer P7 Max LTE )
GIONEE-P8 Max (P8 Max LTE )
GIONEE-S Plus (Elife S Plus LTE )
GIONEE-S5 (S5 LTE )
GIONEE-S5.1L (Elife S5.1L 3G )
GIONEE-S5.5 (Elife S5.5 3G )
GIONEE-S6 (S6 LTE )
GIONEE-S6 Pro (S6 Pro LTE )
GIONEE-S6L (S6L LTE )
GIONEE-S6S (S6S LTE )
GIONEE-S7 (Elife S7 LTE )
GIONEE-S10BL (S10BL LTE )
GIONEE-S10L (S10L LTE )
GIONEE-V4 (Ctrl V4 3G )
GIONEE-V4S (Ctrl V4S 3G )
GIONEE-V5 (Ctrl V5 3G )
GIONEE-W900 (W900 LTE )
GIONEE-W900S (W900S LTE )
GIONEE-W909 (W909 LTE )
GIONEE-X1 (X1 LTE )
GIONEE-X1S (X1S LTE )
LAVA-Z61 (Z61 LTE DS)
LAVA-Z91 (Z91 LTE DS)
TECNO-B1P (pop 2)
Wiko K200 SUNNY3
Wiko K300 JERRY3
Wiko K400 LENNY5
EFT Dongle Latest Setup File Info
File Name: EFT_Dongle_Full_Setup_V2.7 .exe
Dev: Easy-Firmware
Licence: Freeware
File Size: 593 MB
File Type: EXE
Download EFT Dongle Latest Version
Download EFT Dongle Latest Setup