Nokia 130 DS RM-1035 latest flash file (Firmware) free download. If you have a Nokia 130 device and you are searching for latest updated flash file for your Nokia phone. If your answers is yes, then you are in the right website. Today in this post we have managed the direct download links for Nokia 130 flash file. You can download new firmware flash file for your Nokia 130 RM-1035 from the direct download links provided below.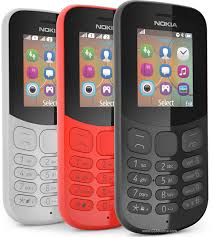 Why You Need Flash Files?
There are some reasons why you need flash files.
If you Nokia Phone has software related issues, then you can fix it by flashing your device.
If your Nokia device running in an old software version. Then you can update to the latest version by installing latest flash files.
If you Nokia device working slowly or hanging, then you can improve your device performance by installing the latest software updates.
Required Things For Flashing Your Nokia Device
A Windows Installed PC, or Laptop.
Make sure you have installed proper USB drivers for your Nokia device.
You Nokia Device USB Data Cable.
Nokia Mobiles Flashing Tools List
There are lot of flashing tools available for Nokia phones on the internet. But some of the best flashing tools for Nokia phones is listed below.
Phoenix Service Software
Nokia BB5 Easy Service Tool
Nokia Software Recovery Tool
ATF Advance Turbo Flasher
How To Flash Nokia Phones?
The process of flashing Nokia phones using flash files is very easy. Follow me in the below simple steps to know how to flash Nokia Phones using flash files.
Download latest flash files for your Nokia Device.
Download proper USB drivers for your device and install it on your computer.
Open a flash tool and load flash files.
Switch Off your phone and connect your Nokia phone to your computer VIA USB cable.
Start the flashing process and wait till the end.
Once flashing done remove USB cable and turn on your phone.
Enjoy…..
Download Links For Nokia 130 DS RM-1035 Flash File